Monday 9 June 2014, 11:01 | By Aly Barchi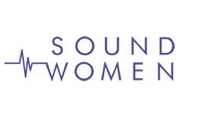 Sound Women, a network and development collective for women working (or wishing to work) in the radio and audio biz, is launching a series of nationwide skills-boosting events.
BBC broadcaster Liz Kershaw, international DJ Sam Hall (aka Goldierocks), and Three Street Media MD Reju Sharma will all speak at an evening seminar titled 'Mapping The Industry: Ways Into Music Production', with BBC 5 Live presenter Clare McDonnel acting as chair. That's taking place at the Roundhouse in London on 26 Jun at 7pm, and tickets are available via this link.
Additionally, on 10 Jul, Sound Women are running a 'how to' workshop on how to make it in the world of voiceover work. It's hosted by award-winning voiceover artist Laura Shavin (off of BBC Radio 4′s 'The Now Show'), and will go down from 6.30pm at The Academy Zone, a space inside BBC New Broadcasting House in London. Details here.
Ahead of those events, and still to be outlined sessions in Cardiff (22 Jul), Glasgow (11 Sep) and Belfast (9 Oct), sound Sound Women spokeswoman Dina Jahina said this: "This is just the start of a great summer of Sound Women training and events, which we hope will inspire women to be creative, positive and pursue their talents in the audio industry. We are developing opportunities across the UK, so that people can come together, learn and network wherever they live and work".

Pick from some related CMU articles…